Services
Pick one of the ready-to-go packages below, or contact me for adapted services. I'm also available for interim and project-based opportunities.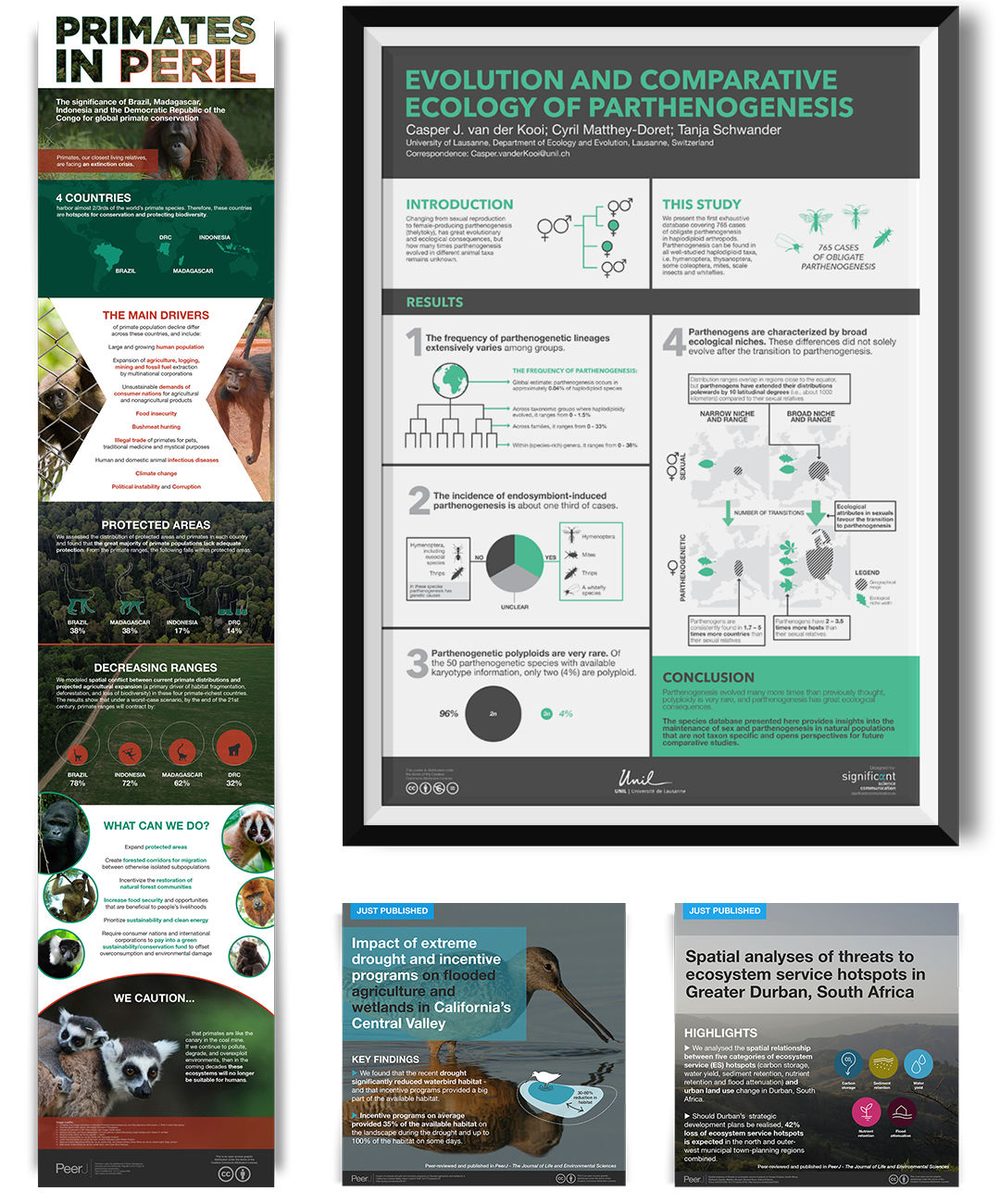 For scientists, research groups, etc. 
INFOGRAPHIC ABOUT A SCIENTIFIC ARTICLE: GRAPHICAL ABSTRACT
Includes shareable image for social media
€540

ex VAT

SCIENTIFIC CONFERENCE POSTER
Includes redesign of figures and charts

€620 

ex VAT

COMBI: INFOGRAPHIC & POSTER
Includes infographic, poster and several visuals for powerpoint presentations and social media sharing

€950

ex VAT
For scientists, research groups, institutes, etc.
MAKE YOUR GRANT PROPOSAL VISUAL TO INCREASE ITS IMPACT

Fully adapted to the requirements of the proposal

Includes visuals such as timeline, budget and graphical summary

Includes redesign of figures and charts

Starts at €950 ex VAT
Visualize your product or project
For sustainable start-ups and companies.
WIDELY USABLE INFOGRAPHIC OR ILLUSTRATION

Fully adapted to your wishes and communication goals, based on conversation or short questionnaire

Includes mini visual plan with advice on next steps
Extra social media graphic to increase your visibility
€540 ex VAT
Not sure what you need exactly? No problem! 
Share your communication challenge with me – and receive a "mini visual plan" for free. No strings attached.
Visual communication of science & sustainability