Sex(y) Evolution: conference poster and infographic
for Lausanne University
The research group "Evolution of reproductive and genetic systems" at Lausanne University focuses on the diversity of reproductive systems in animals – and the underlying mechanisms. For one of their papers they required a science infographic and conference poster.
Based on the manuscript and draft figures, I prepared a wireframe that included sketches and text to accompany the figures. Once the wireframe was finalized, I first developed the infographic – followed by the (A0 size) conference poster. The science infographic and poster target fellow researchers as the main audience.
The conference poster was received with much enthusiasm and stood out as a clean and elegant design. During fast paced poster sessions at science conferences it is crucial to communicate research findings clearly and avoid overwhelming the audience. The infographic is published alongside the research article in the journal Evolution Letters.
PROJECT

Infographic and conference poster design
DELIVERABLES
Infographic for publication, A0 poster for conference poster session
ISSUES
Science Communication, Visualising Science, Evolution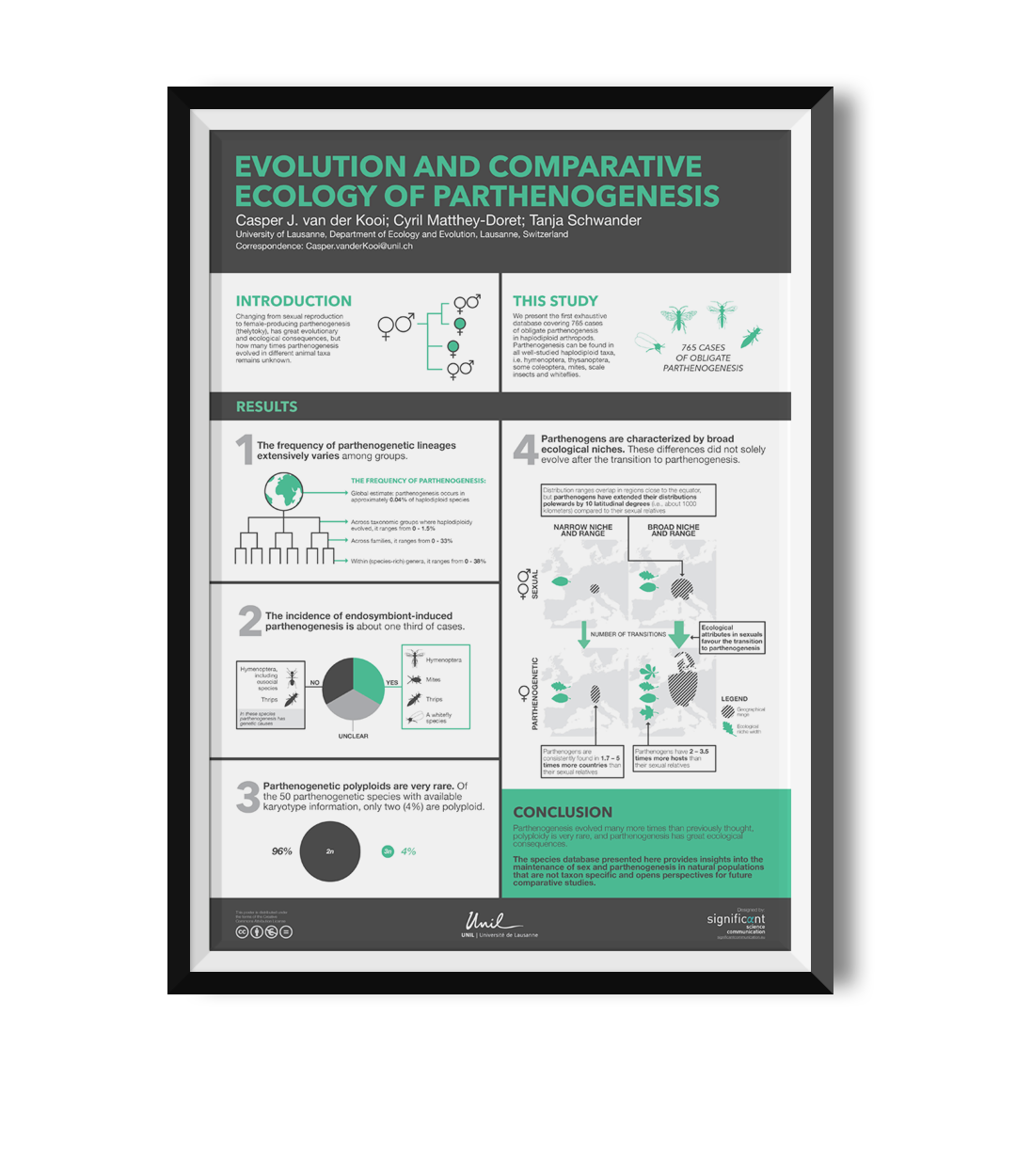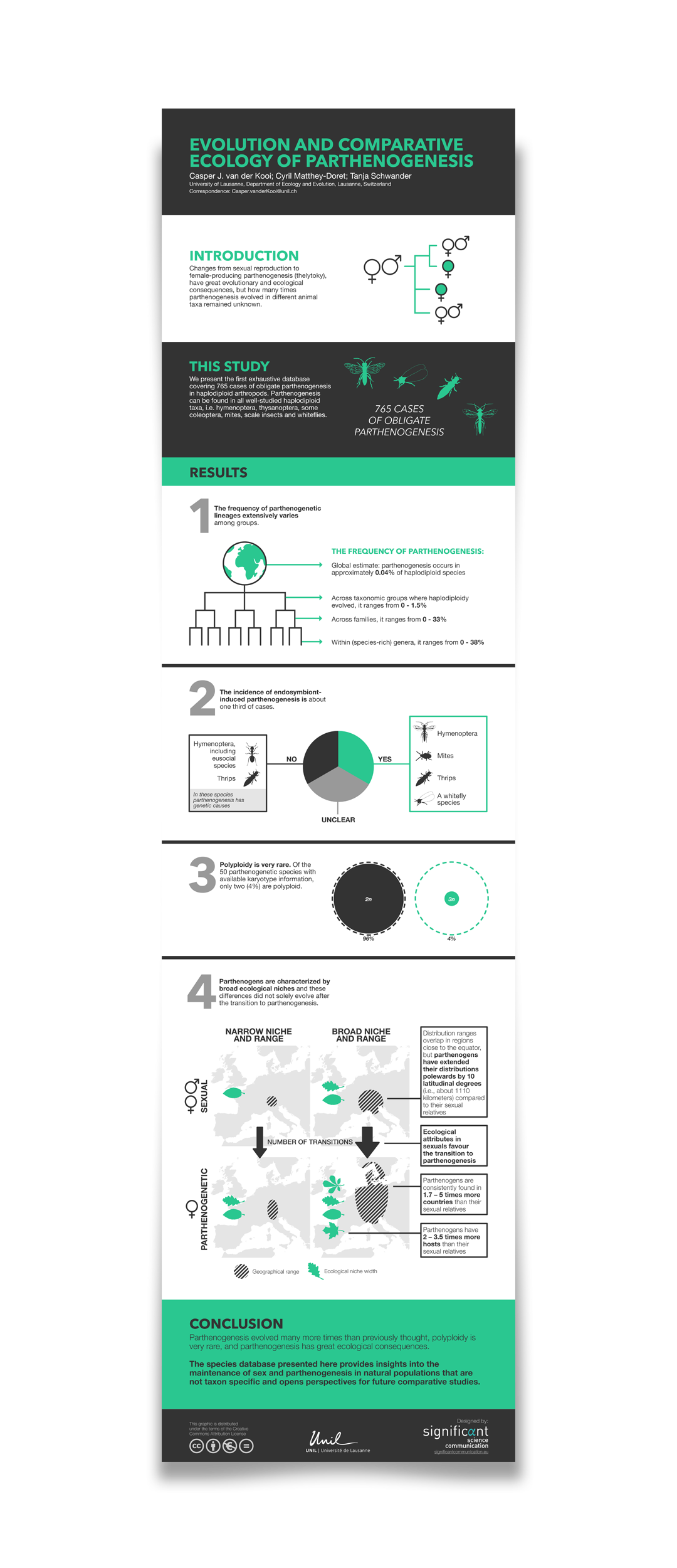 Visual communication of science & sustainability