Science infographic: Primates in Peril
for PeerJ
Primates, our closest living relatives, are facing an extinction crisis. A study published in PeerJ, an open access journal that publishes high-impact peer reviewed research articles, found that 4 countries can make a significant difference in primate conservation.
The article, co-authored by 28 internationally recognized experts on primate conservation, calls for urgent action to protect dwindling primate populations in Brazil, Madagascar, Indonesia and the Democratic Republic of the Congo. These countries are hotspots for global primate conservation, but populations are rapidly declining.
I helped the authors get their important message out into the world, by designing a graphical abstract that summarizes their findings, and by creating social media graphics targeted at policy makers in each of the 4 countries. All deliverables were translated into local languages.
PROJECT
Visualising science: graphical abstract
DELIVERABLES
Infographic abstract and social media images for online publication of peer reviewed article
ISSUES
Science, Science Visualisation, Open Access Publishing, Conservation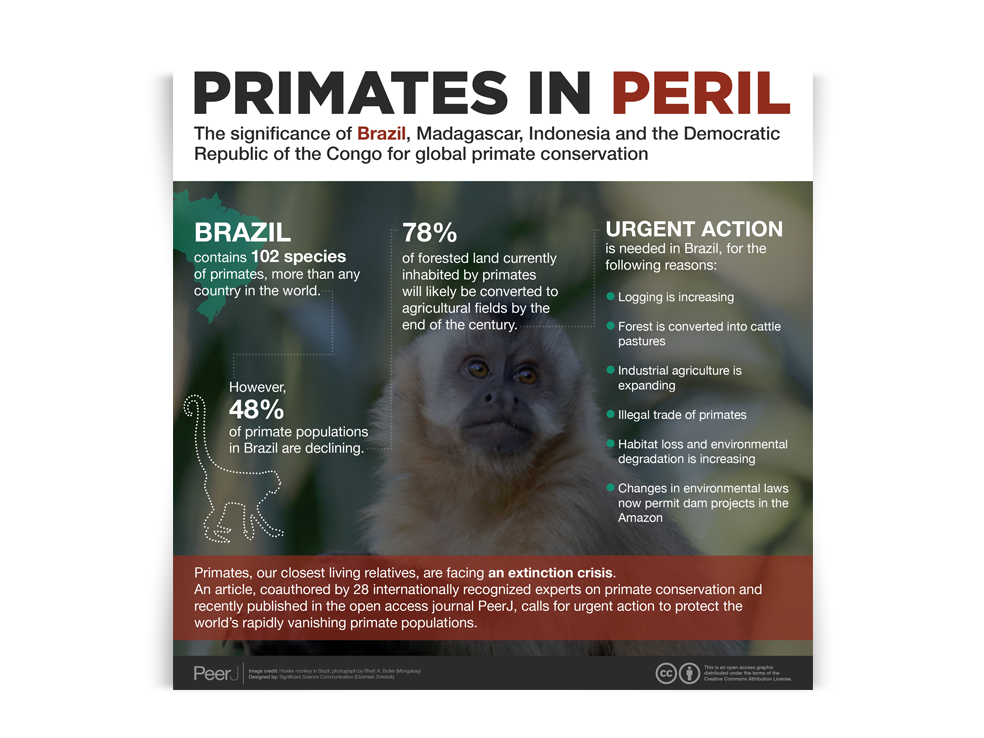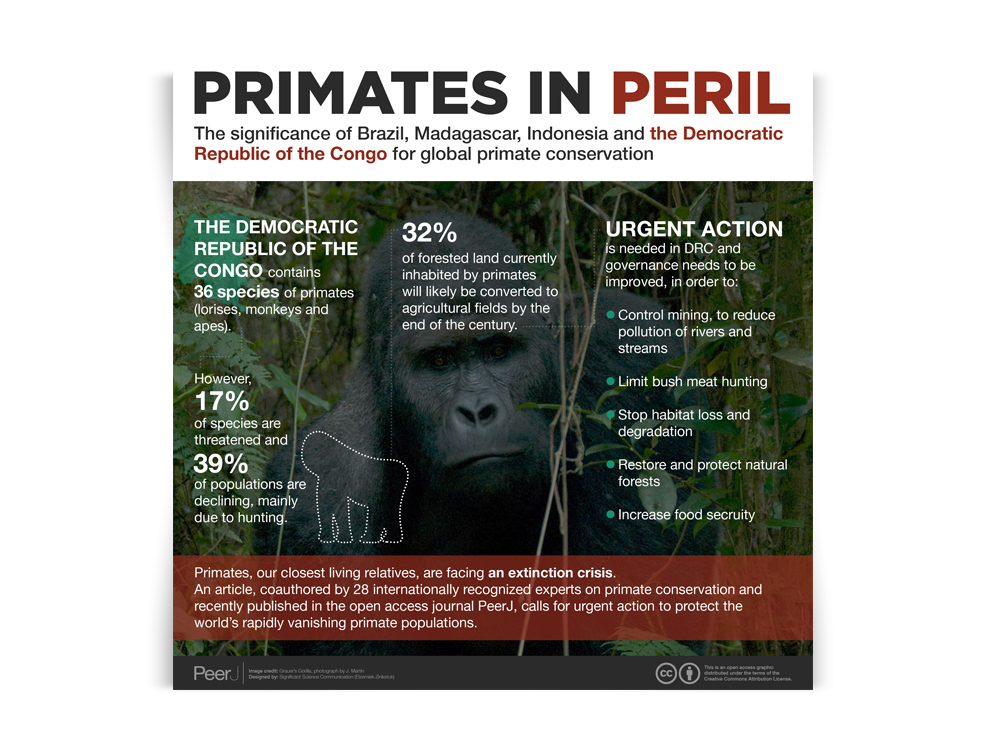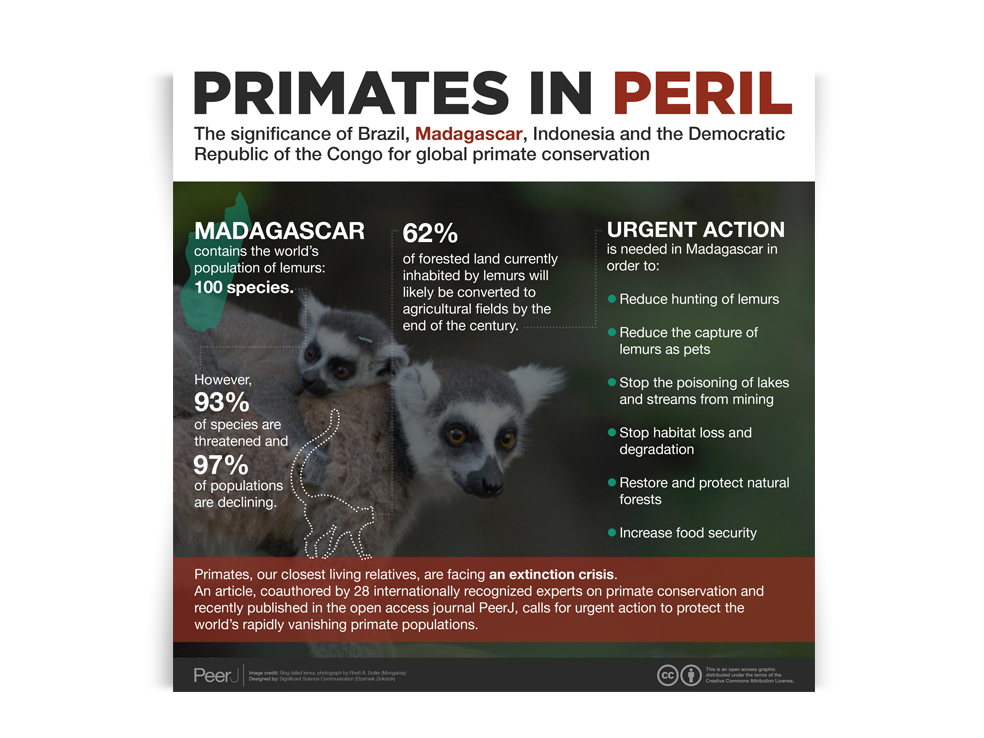 Visual communication of science & sustainability