Research report: towards peace in Myanmar
for the Asia Foundation
The Asia Foundation is an international NGO, established in 1954, committed to improving lives across Asia in the areas of governance, women empowerment, environment, regional cooperation and economy. Their year-long research into Myanmar's subnational conflict situation studied the supporting and hindering role of foreign aid in the country's transition to peace.
I was hired to design the research report and summary brief – including many visuals, graphs and maps. The design style is inspired by a previous research report from the Asia Foundation, and uses dotted lines that symbolize contested areas. The seven chapters are color-coded and include beautiful photos from the Asia Foundation's photographers.
Even during the design process, many people in Myanmar lost their lives in armed conflicts. The subnational conflict directly affects about a quarter of the population, and has been impacting the country for over 50 years. The Contested Areas of Myanmar-report hopes to provide a knowledge base that can support development and peace in the country.
PROJECT
Research report design
DELIVERABLES
140-page research report,
Graphs, maps and visuals for different uses,
20-page summary report,
Digital flyer for outreach
ISSUES
Subnational conflict, Development aid, Peace transition, Science graphic design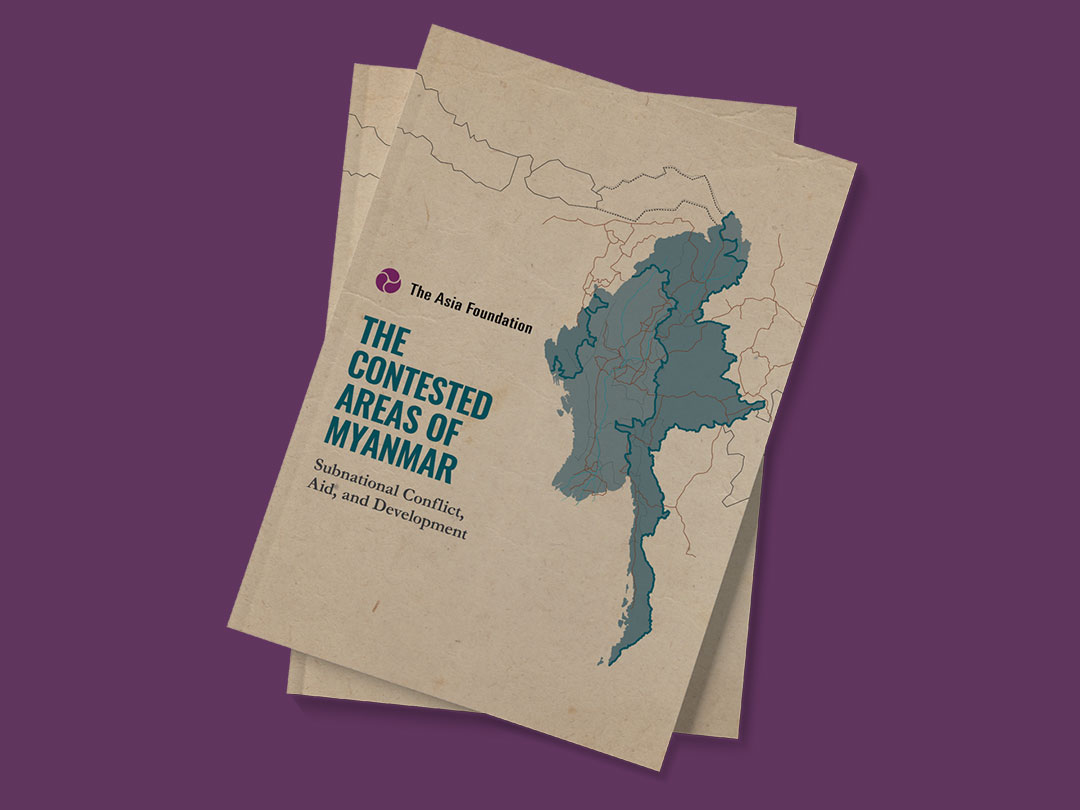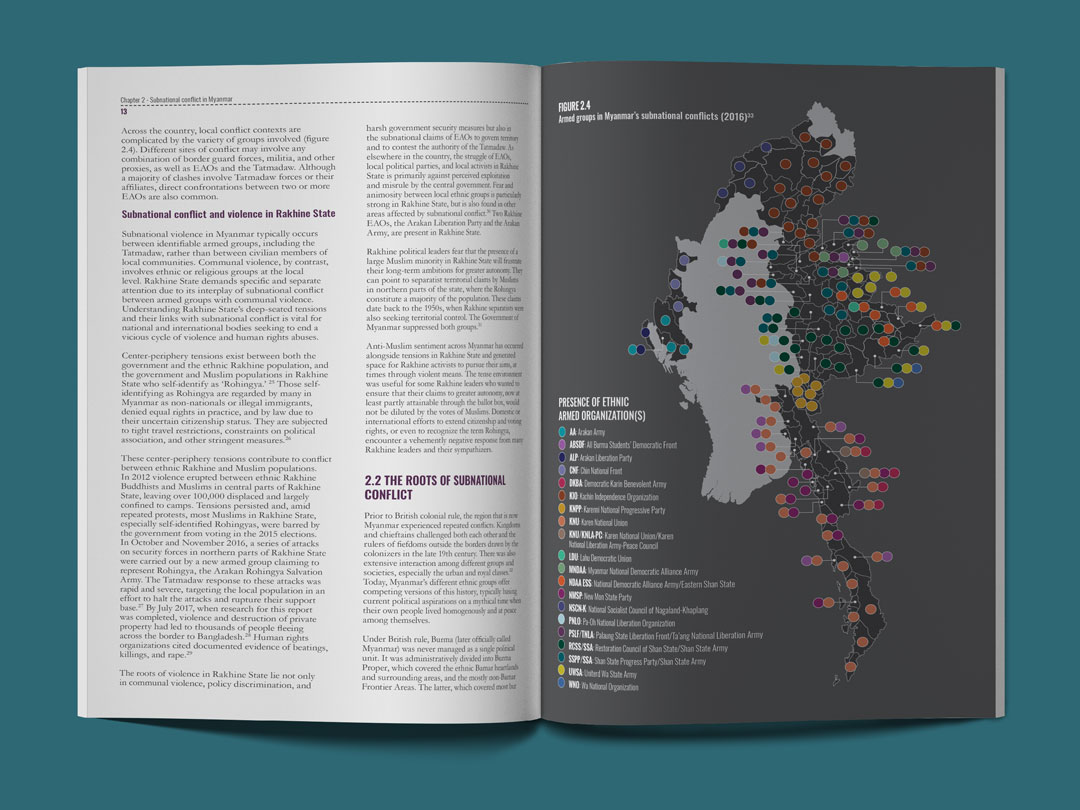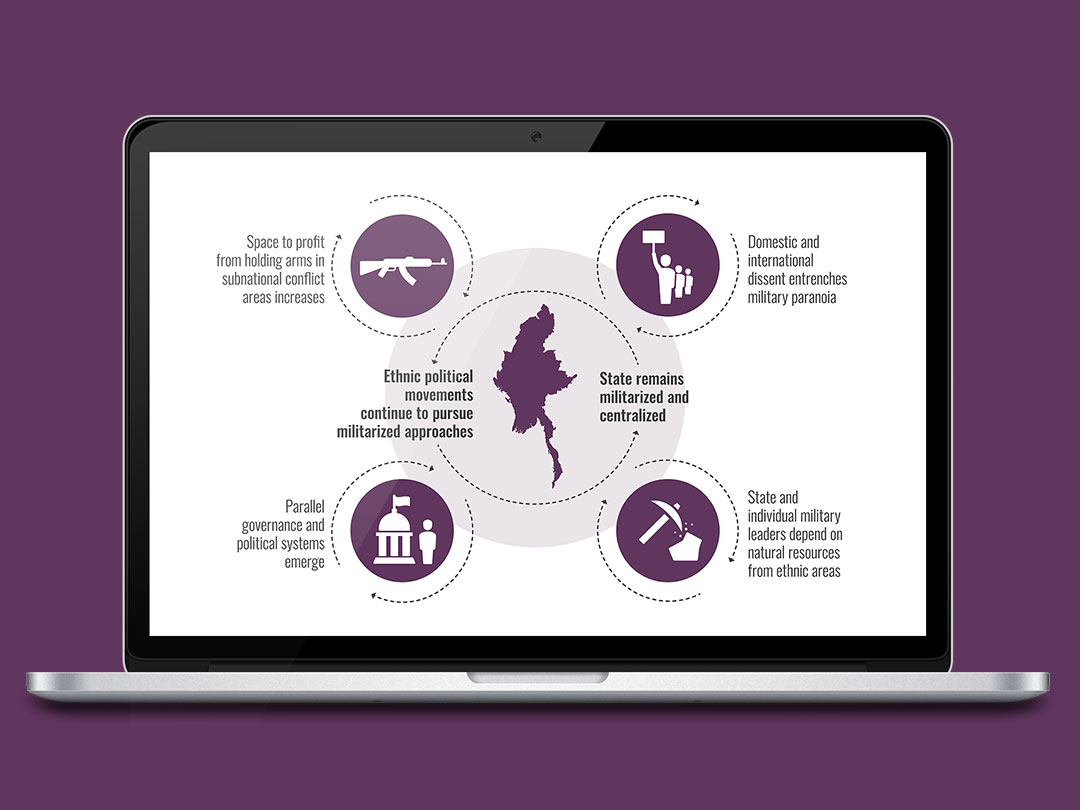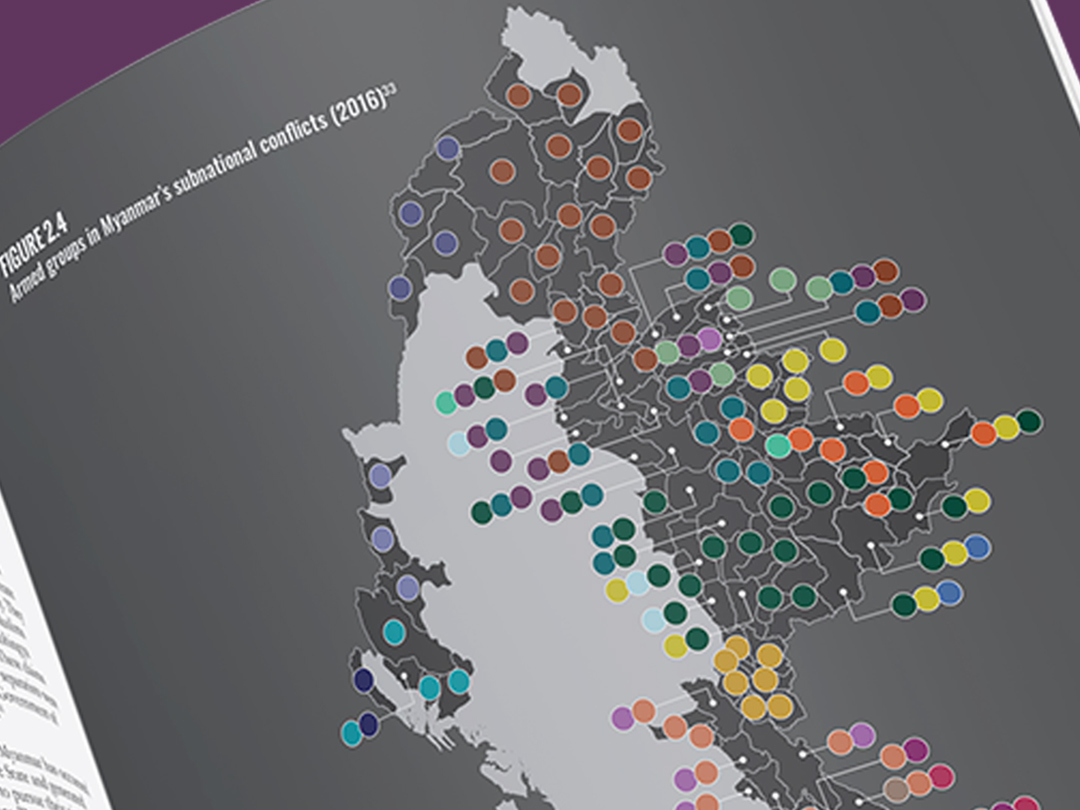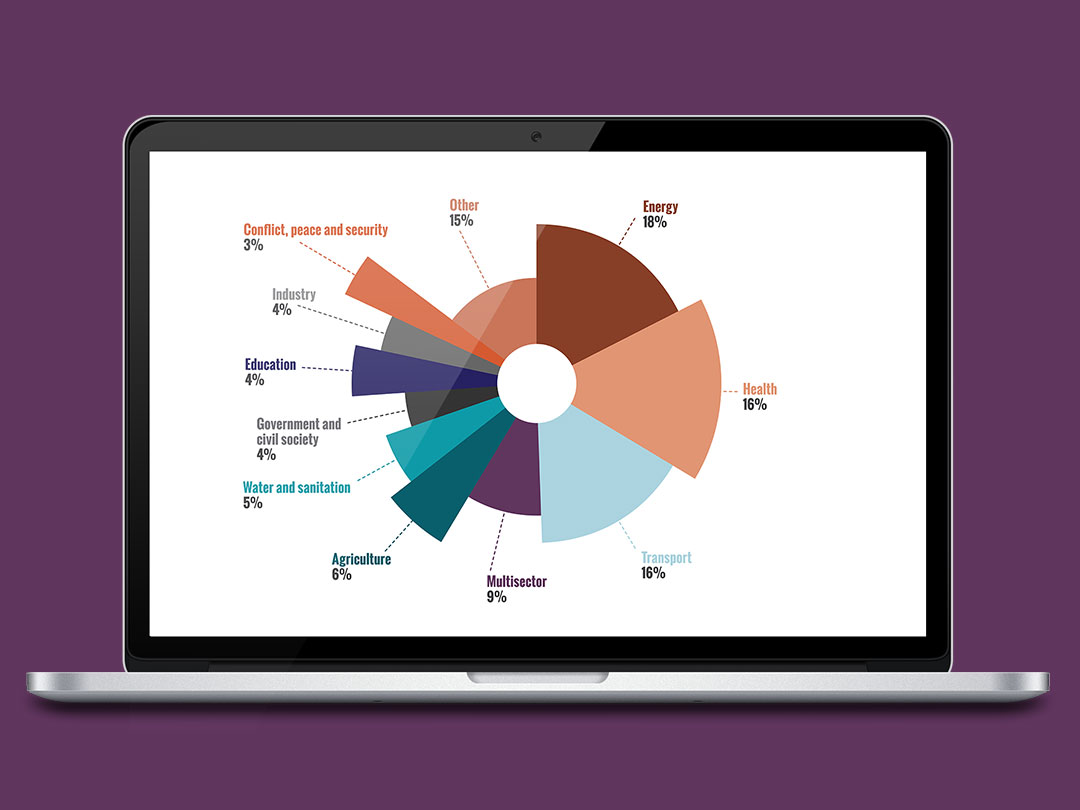 Visual communication of science & sustainability