The origins of flowering plants

: infographic
for Groningen University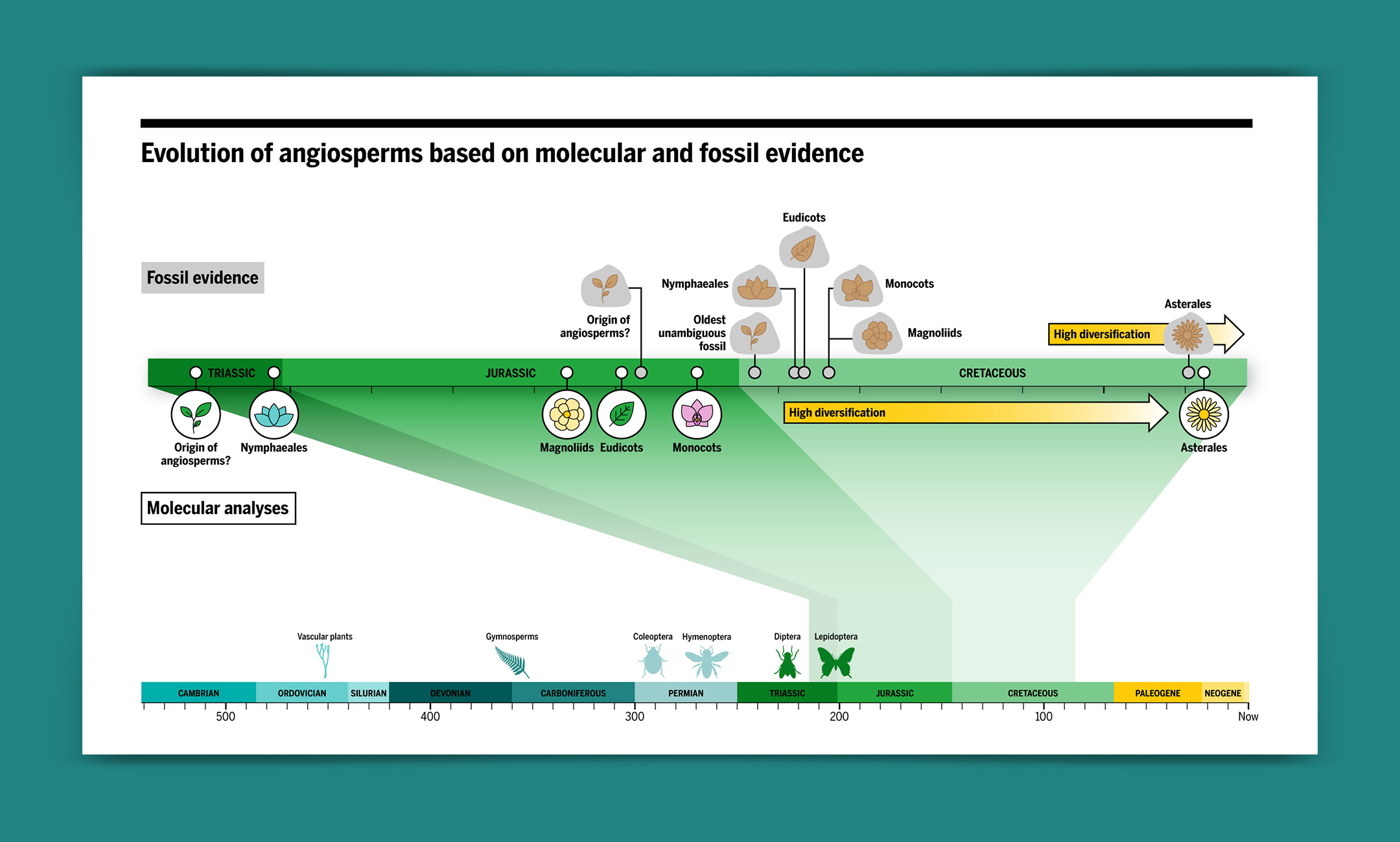 F lowering plants (angiosperms) evolved and diversified surprisingly quickly. Darwin described this seemingly explosive diversification as an "abominable mystery." To this day, debates continue about the origin and processes that drove the rise and diversification of flowering plants.
This study discusses 2 methods of dating the origin of angiosperms: fossil records and molecular evidence. These methods lead to conflicting conclusions on the timing of the origin of angiosperms. The infographic visualizes these differences: fossil evidence suggests that flowering plants arose near the beginning of the Cretaceous, but molecular analyses date the origin much earlier, in the Triassic.
The graphic was adapted by and published in the journal Science. 
Visual communication of science & sustainability