How insects see color: review graphic
for University of Groningen
W
hat humans see is not all there is to see. In the insect world there is a wide variety in the amount of colors that different species can discern. The article (Evolution of Insect Color Vision: From Spectral Sensitivity to Visual Ecology) reviews the current knowledge of compound eye structure, visual pigments, the physiology of photoreceptors and visual ecology of insects.
The figure summarizes the findings of the review article, showing the photoreceptor spectral sensitivity for different insect orders. The review covers 221 species from 13 insect orders.
PROJECT
Graphic for review article on insect color vision evolution, published in Annual Review of Entomology (January 2021). 
TOPICS
Insect color vision, evolution, entomology, science graphic design.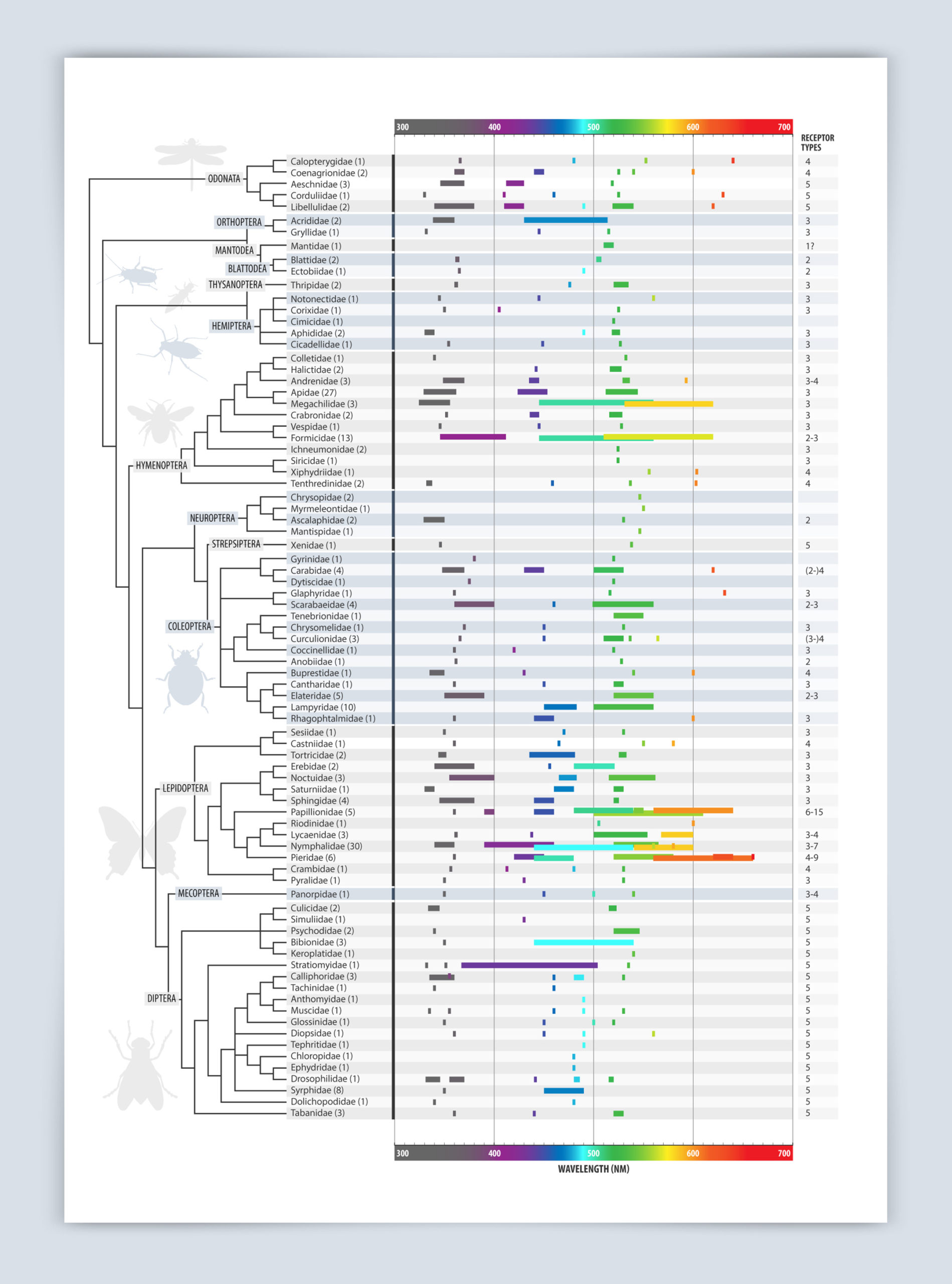 Visual communication of science & sustainability