Dashboard design for crisis risk analysis
for UNDP / Phoenix Design Aid
T he Global Crisis Risk Dashboards of the UNDP (United Nations Development Programme) are dynamic tools to analyze and understand global risks: from escalating conflicts to natural disasters. The dashboards turn huge amounts of data into insightful visuals that are easy to analyze and use.
For this project several design templates were developed, based on the possibilities and constraints of the Tableau software, always keeping user friendliness at the forefront. Clear icons were developed that visualize the crisis risk areas. The designs were then set up in Tableau by a Tableau developer. 
PROJECT
Dashboard designs
PRODUCTS
10 dashboard designs for Tableau
TOPICS
Crisis prevention, development aid, crisis risk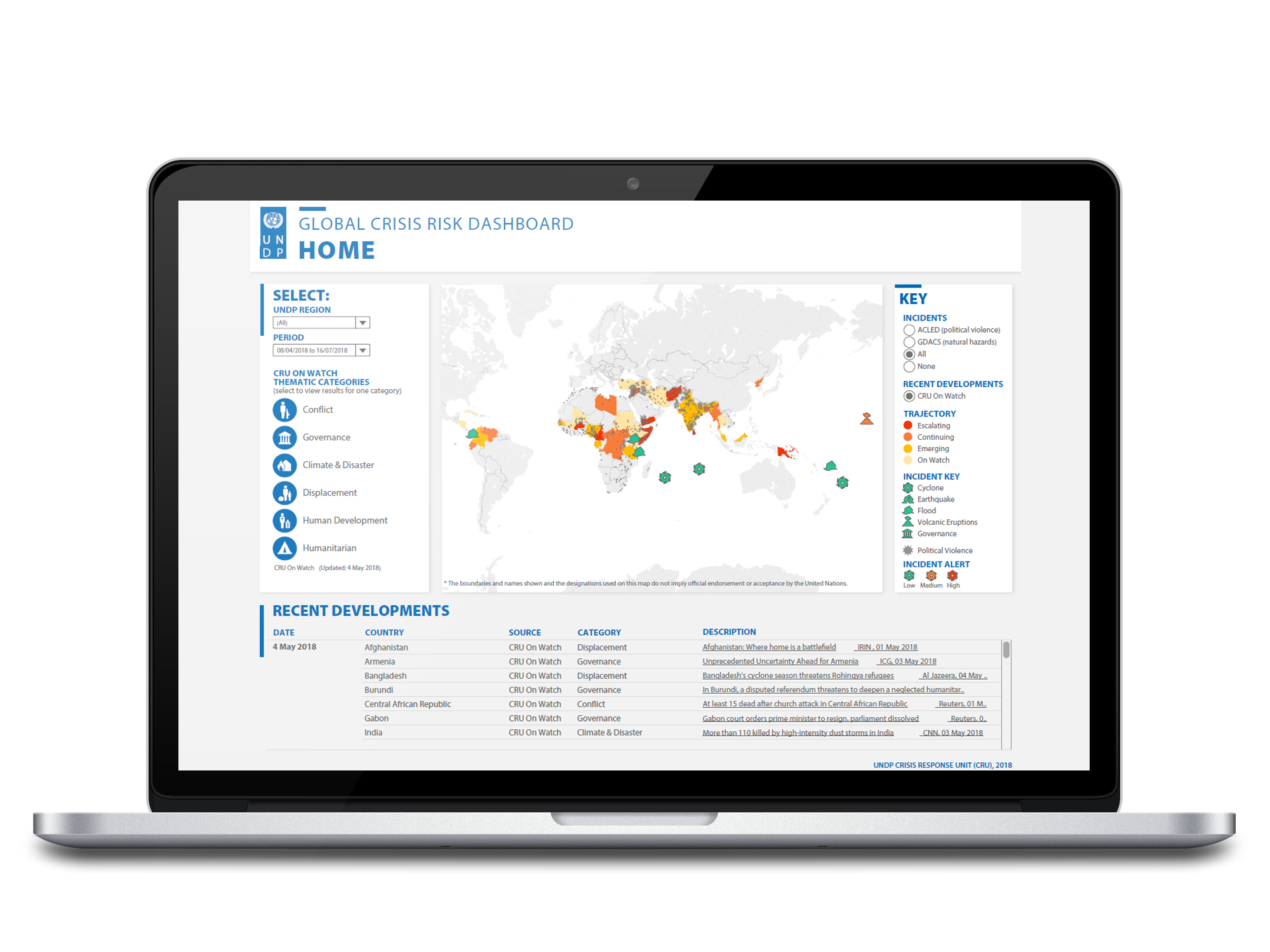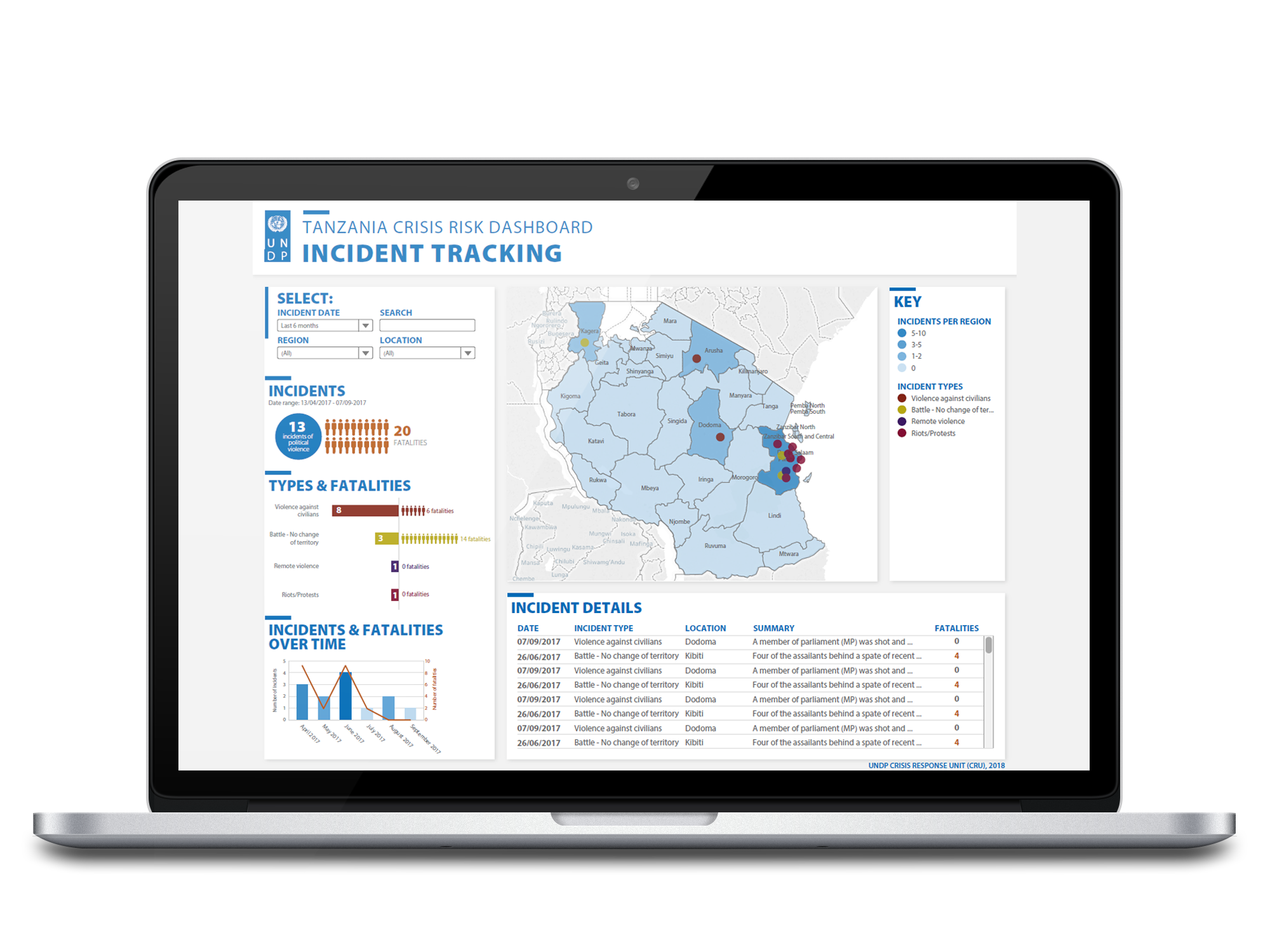 Visual communication of science & sustainability