Dashboard design for crisis risk analysis
for UNDP
T he Global Crisis Risk Dashboards of the UNDP (United Nations Development Programme) are dynamic tools to analyze and understand global risks: from escalating conflicts to natural disasters. The dashboards turn huge amounts of data into insightful visuals that are easy to analyze and use.
For this project several templates were developed, that can be used in the software program Tableau. The templates were tested elaborately and adapted to the wishes and experiences of the users. Icons were developed for crisis risk areas.
PROJECT
Dashboard designs
PRODUCTS
10 dashboard templates for Tableau
TOPICS
Crisis prevention, development aid, crisis risk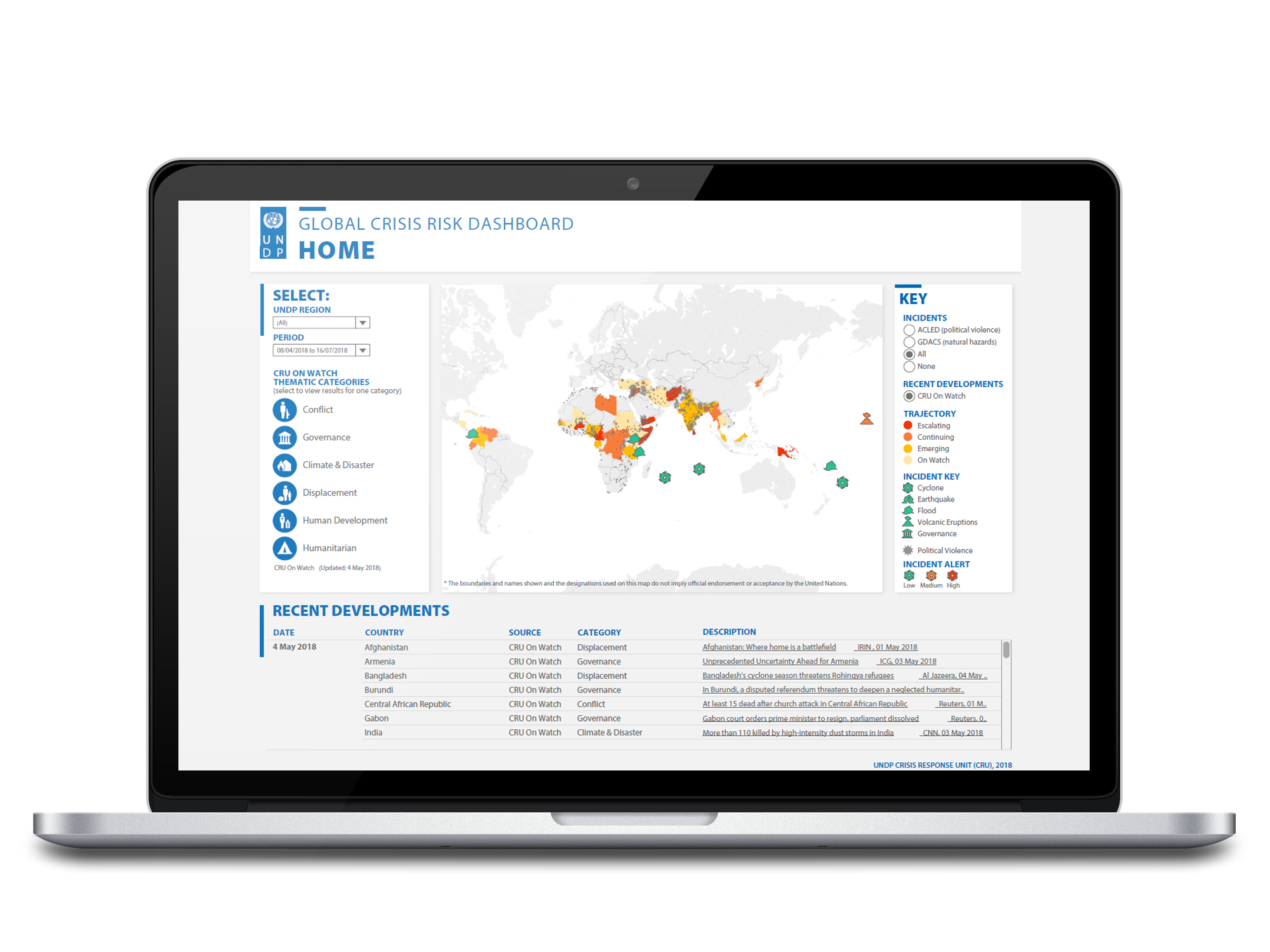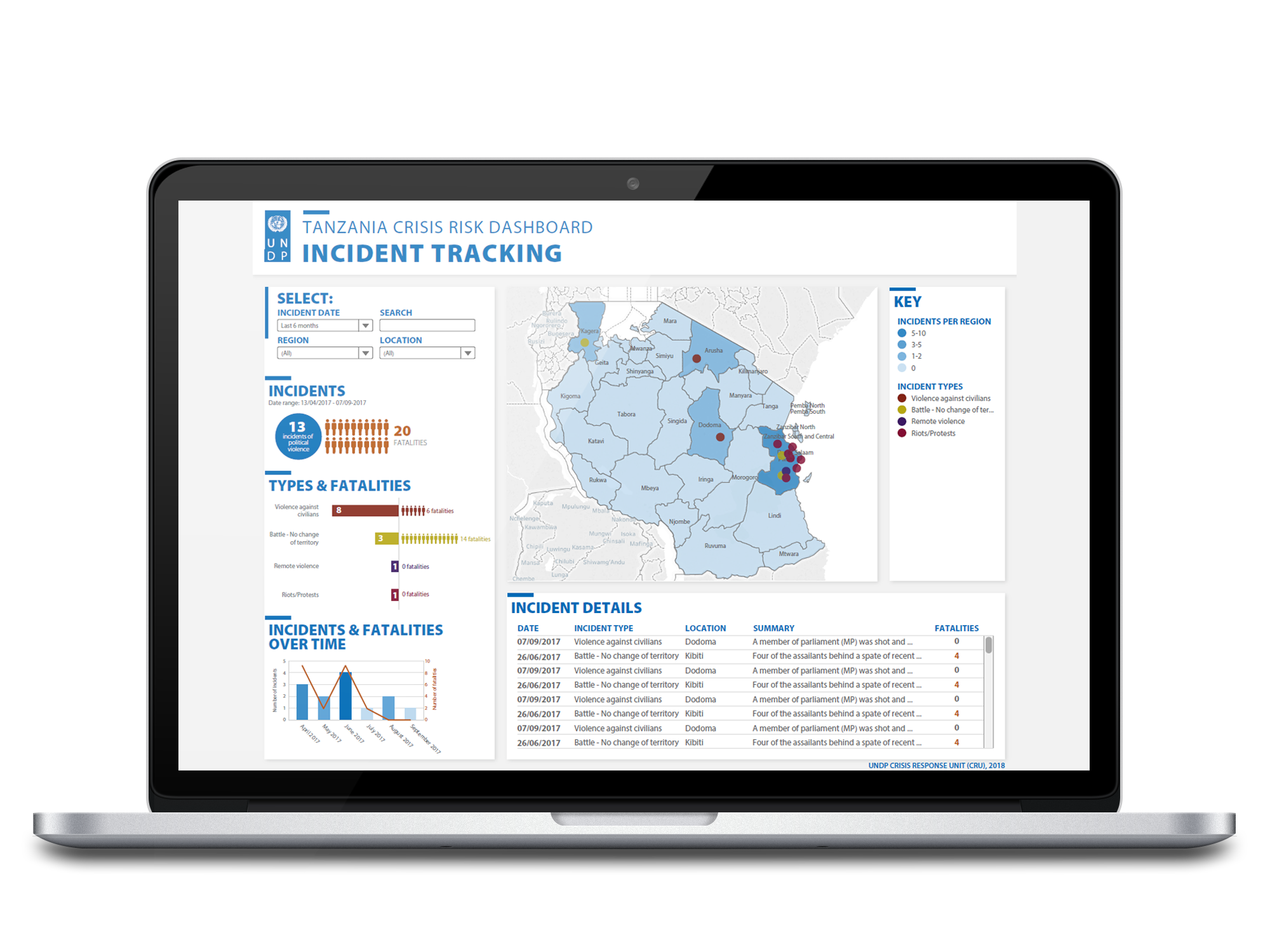 Visual communication of science & sustainability